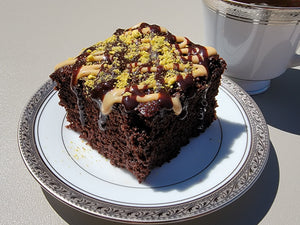 Vegan Chocolate Ganache Cake
The animal friendly spin on our Chocolate Ganache Cake. This deliciously moist chocolate cake topped with our special vegan cream, decadent chocolate ganache sauce and pistachios will leave your mouth watering for more and keep you in utter disbelief that it's vegan. 
Since all products are made fresh to order, Please allow up to 3 business days for production.